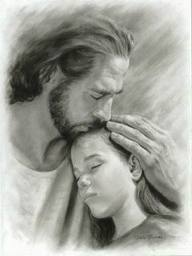 Something Beautiful
Something beautiful
Something good
All my confusion
He understood
All I had to offer Him
Was brokenness and strife
But he made something
Beautiful of my life.
Verse
If there ever were dreams
That were lofty and noble
They were my dreams
At the start
And the hopes for life's best
Were the hopes that I harbored
Down deep in my heart
But my dreams turned to ashes
My castles all crumbled
My fortune turned to loss
So I wrapped it all
In the rags of my life
And laid it at the cross.
Chorus
Something Beautiful
Something beautiful
Something good
All my confusion
He understood
All I had to offer Him
Was brokenness and strife
But he made something
Beautiful of my life.